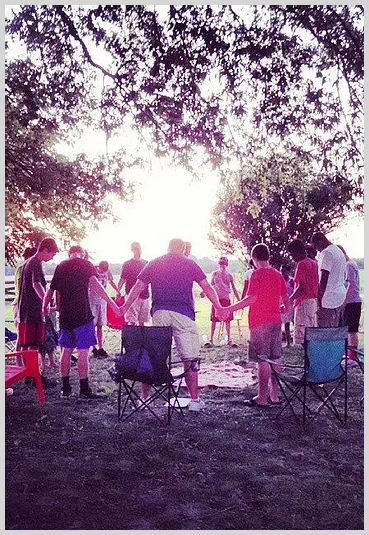 "...it's not by our power, but by God's grace that these children receive hope and salvation in Christ..."

Several James River Eagles players, family members and coaches put together an outreach ministry called Players With a Purpose with a mission of sharing the love and hope of Christ to unchurched children in at-risk neighborhoods through offering basketball camps and connecting them with local chuches that will continue to love on, minister to, and disciple them. Players With a Purpose have traveled to Springfield, Massachusetts and Harrisburg, Pennsylvania conducting basketball camps. In Massachusetts we partnered with Hope for Kids - an organization that provides help and hope to kids in need through physical relief, spiritual renewal and authentic relationships. We are able to use our basketball ministry to tap into a hard-to-reach neighborhoods and help local churches and organizations make connections with the children and families there.

We have also partnered locally with Kingsland Baptist Church in Chester, VA helping them make the same connection between unchurched children and the local church. We are actively looking to partner with other local churches in an ongoing effort to reach unchurched and at-risk children during school breaks and summer vacations.

Already our teams have ministered to over 150 kids who participated in our camps, most of whom were homeless and/or living in poverty. We provided nutritional meals and snacks, and camps consist of basketball skills training and games, praise and worship, and teaching them Bible lessons starting with Creation to the Cross to show them their need for a Savior.

God is using these camps in an amazing way, ministering to both the campers and our basketball players alike. Our team continues to experience and witness things that only God can do.

There are opportunities for YOU to be part of this wonderful ministry! First and most importantly, however, we ask that you join us by beginning to pray for our team and the children we will come in contact with. We know that it is not by our power, but by God's grace that these children receive hope and salvation in Christ.
"opportunities for YOU..."
"You can give without loving. But you cannot love without giving."
| Amy Carmichael |