Missions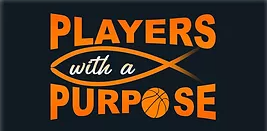 Players With a Purpose is a team of players, families, and coaches from the James River Eagles serving children who are homeless or living in poverty.
Hosting week-long summer camps providing nutritional meals and snacks, basketball skill training and games, praise & worship and Bible lessons. God has used these camps in amazing ways. Our team has experienced and witnessed things that only God can do.
Learn more about this mission to serve, love, and share Jesus Christ and the hope of the Gospel with children in need, and see how you can get involved! We invite you to band together with us to see Him lifted high!